Challenge: Train new professors on how to end class sessions
Title
LaFortune University Faculty Training Course
TYPES OF WORK
eLearning
Instructional design
Research & Inspiration
Instructional strategies
Learning activities
Lesson planning techniques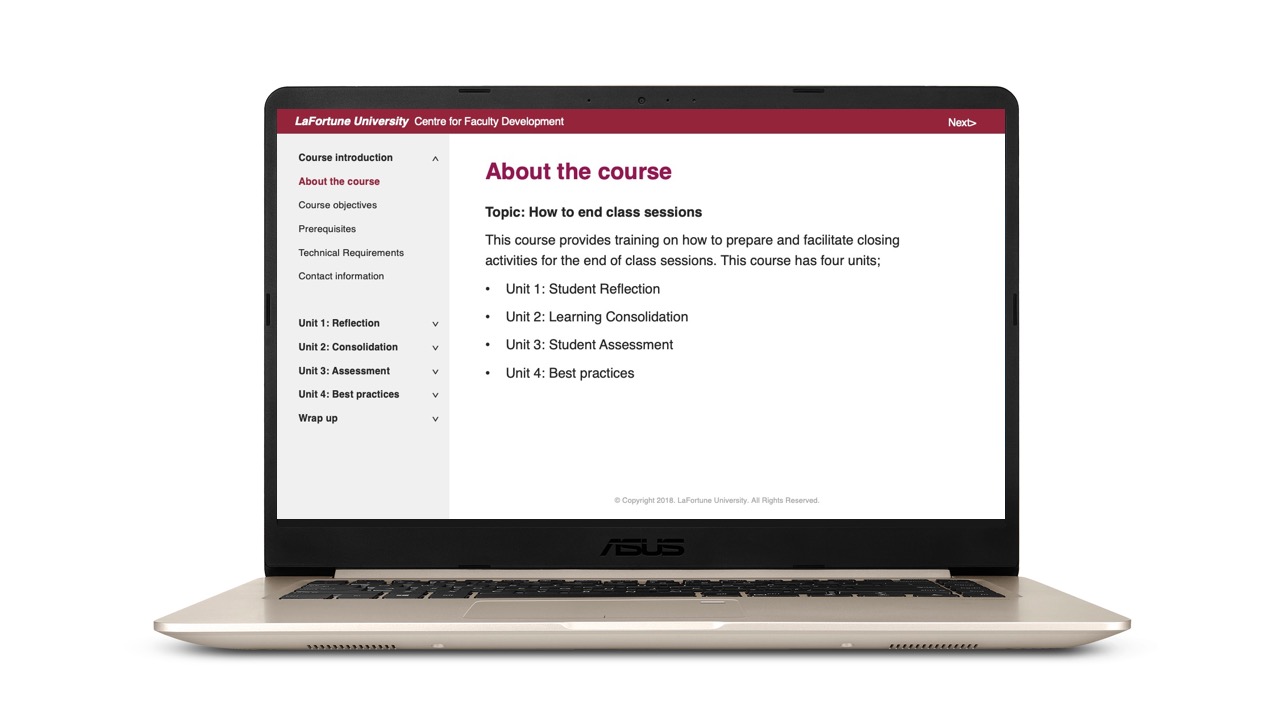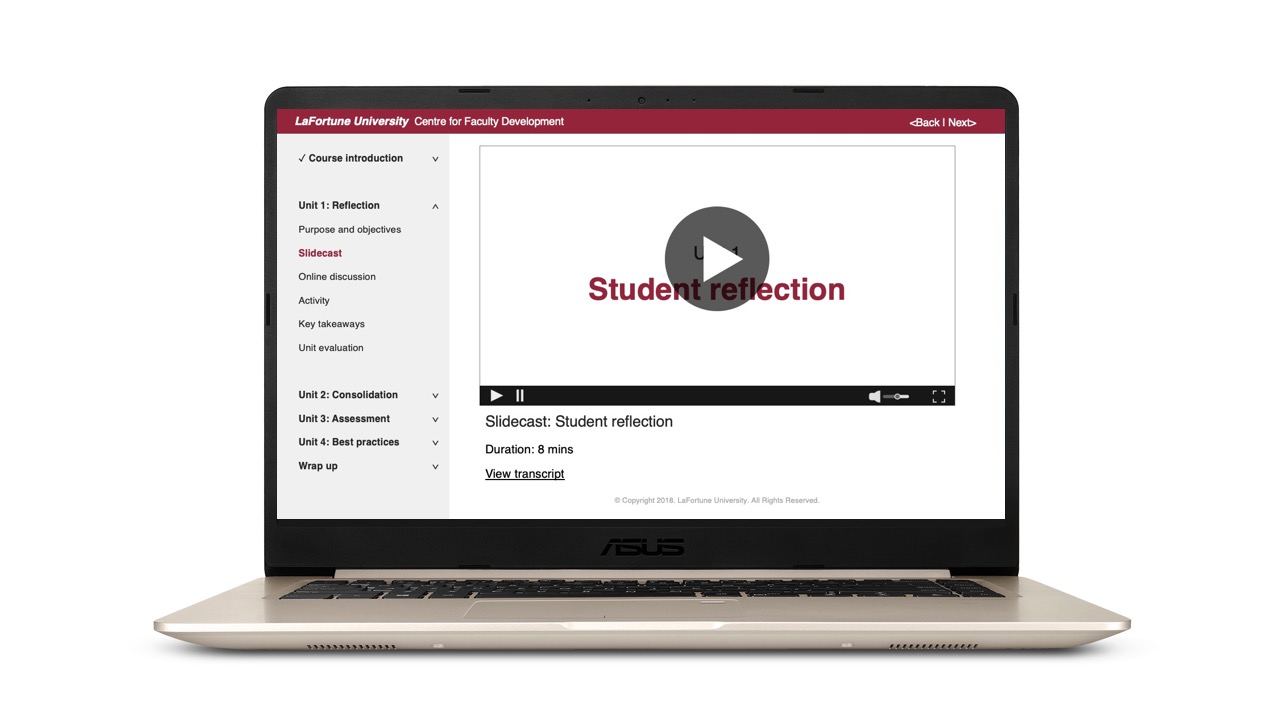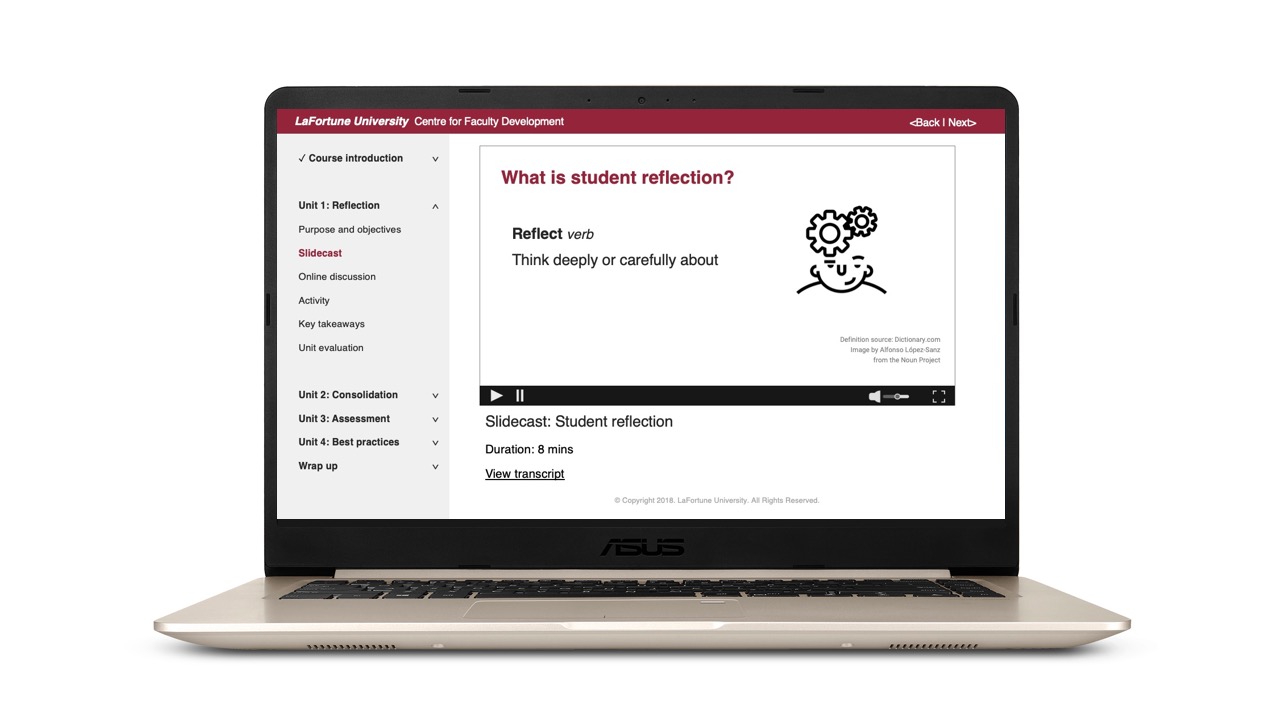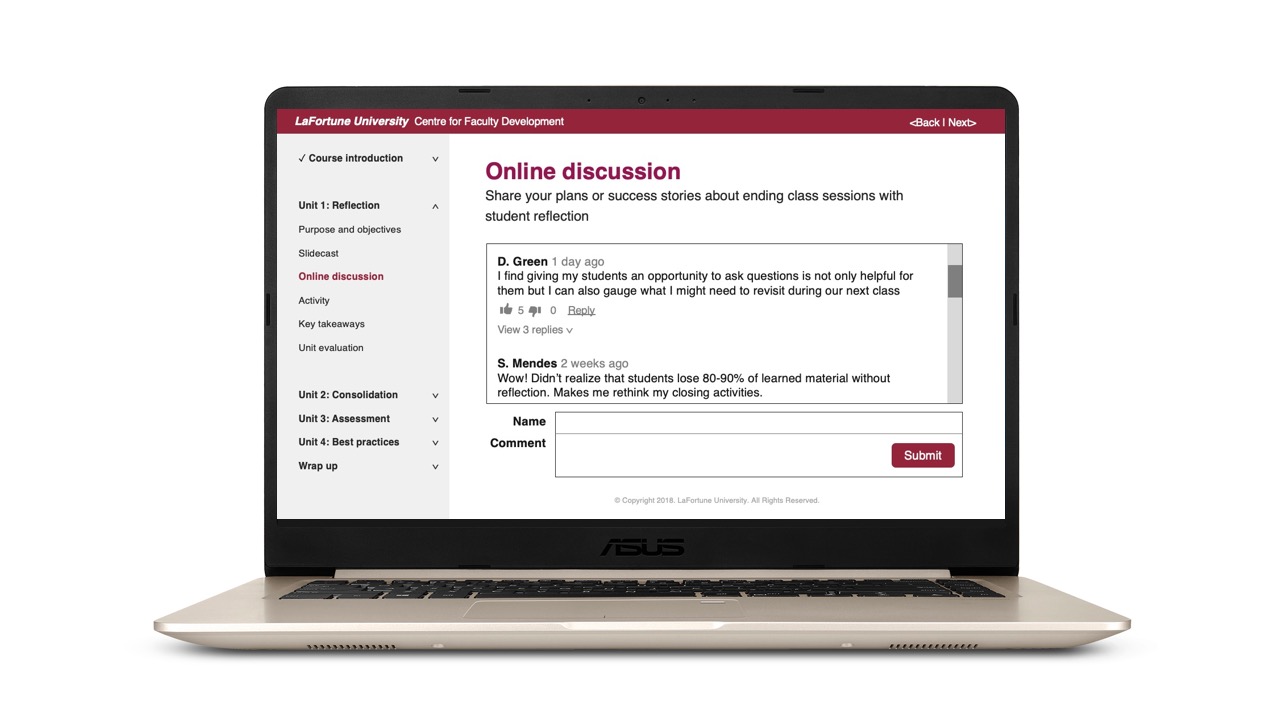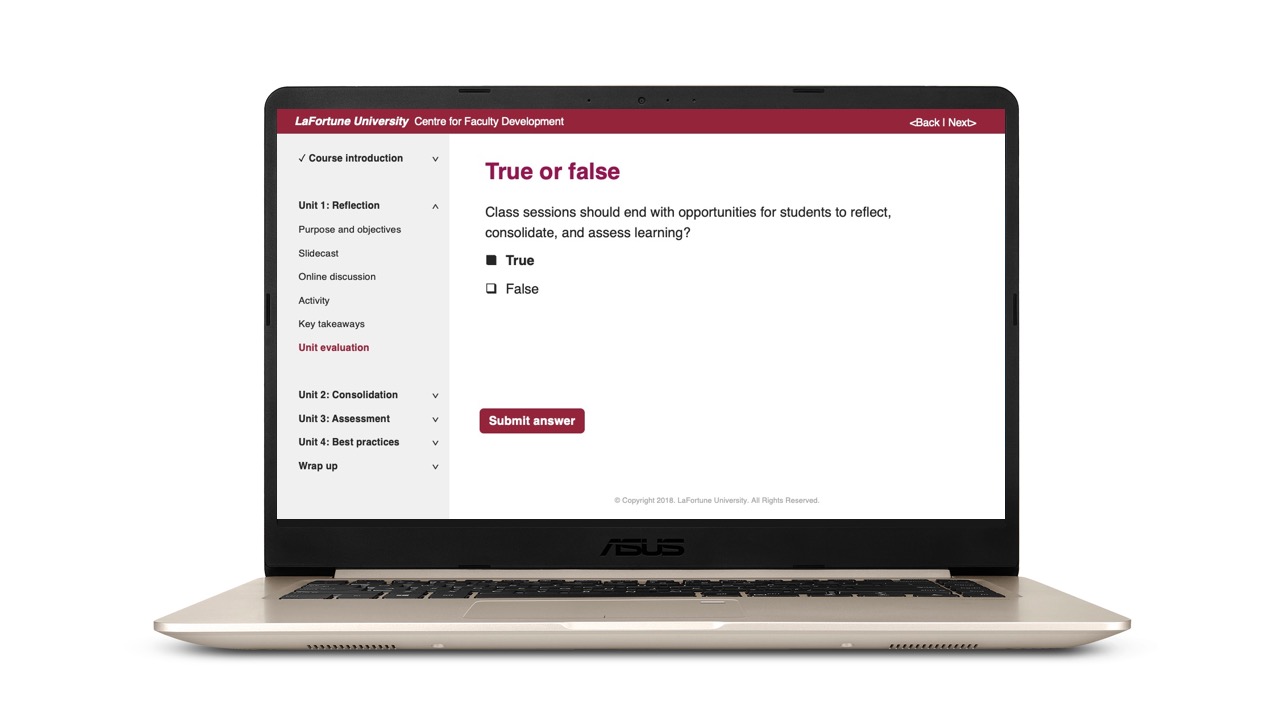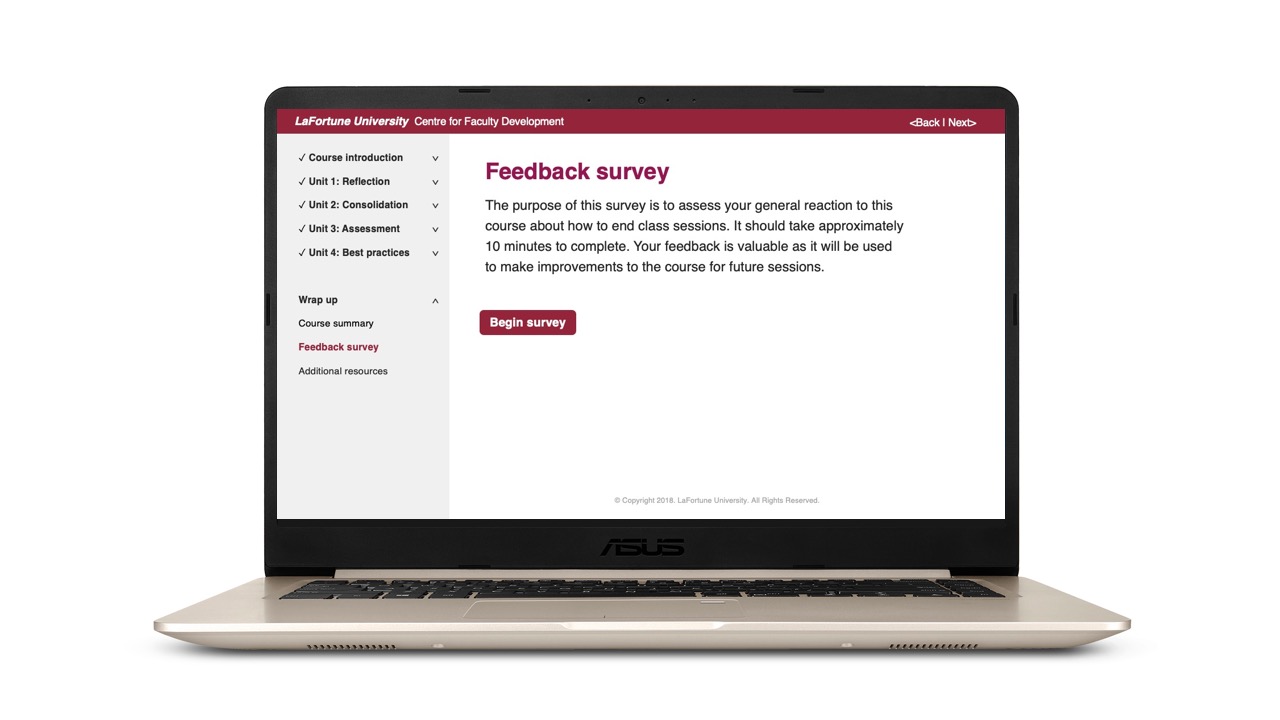 For my Fundamentals of Instructional Design course at Concordia, I created a faculty development training course about how to end class sessions. The course would be part of a year-long orientation program to support new full-time faculty, such as new lecturers and clinical professors, with the transition to university teaching. The business benefit of the project is to help contain expenses by reducing turnover of faculty who are underprepared for the job.
I created an asynchronous level 1 e-learning tutorial as a means to accommodate flexibility in schedules and self-paced learning. The course is broken up into four units that cover student reflection, learning consolidation, student assessment, and best practices. Each unit contains slidecast videos, online discussion forums, evaluation tests, and additional resources.
I learned how to…
Conduct and compile a needs assessment analysis.

Design the format, medium, instructional strategy, and structure of a course.

Develop storyboards that include narrations, production and programming notes.

Plan the implementation of the course including marketing, support, and maintenance.

Create evaluation plans for both the development of the course (such as technical reviews, production reviews, and pilot tests) and to assess learners' reactions, learning, and transfer of course material.