Challenge: Design a tasteful brand from an over-the-top theme like Mardi Gras
Title
RL Palooza: New Orleans
Creative Fields
Experience/Event Design
Branding
Illustration
Print
Web
Motion
Environmental & Wayfinding
Package/Tactile
Research & Inspiration
Mardi Gras
New Orleans Voodoo Culture
Art Deco linework
Surrealist Exquisite Corpses
Diamond patterns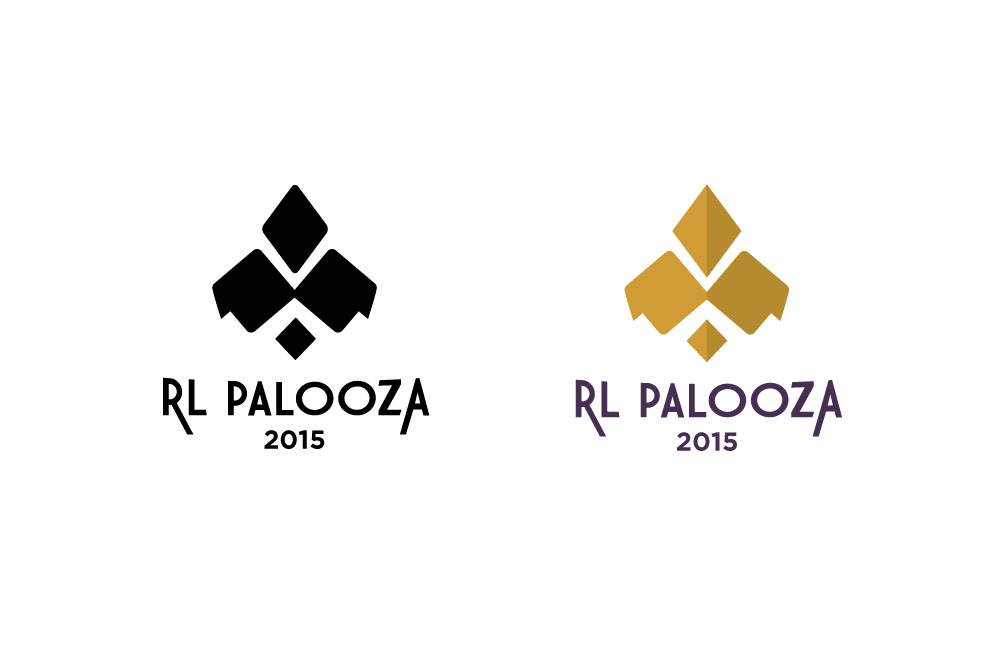 RL Palooza is RL's annual user group conference. In 2015, it was hosted in New Orleans, Louisiana. Since Mardi Gras is synonymous with the city, we played with the theme for the conference brand identity. The Intercontinental hotel, the conference venue, has a sophisticated feel. Our visual style suited the space and gave some pleasant pops of colour. Our unique take on a Mardi Gras theme translated well to the rest of our conference materials—all designed in-house, from scratch.
How we approached the brand identity:
First, we looked at which elements of Mardi Gras we should keep to stay true to the theme. For example, the colours purple, green, and gold have strong significance as they symbolize justice, faith, and power.

Next, we simplified and decided which elements we can let go. Striping away the gaudy tone, we presented the New Orleans quirky vibe with more elegance and refinement.

Then, we explored ways to build the brand with an RL touch. This involved inspiration from art history. For example, the illustrations which merge New Orleans and conference themed objects were inspired by Exquisite Corpses from the Surrealist movement. These were my favourite part of the brand visual language.